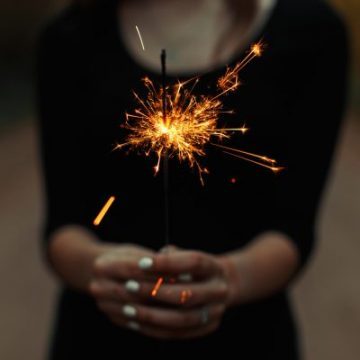 The past 3 weeks of shelter in-place,during the coronavirus pandemic, has been filled with fear, anxiety, economic collapse, 100,000+ dead… and resiliency, grace, and tremendous acts of courage demonstrated by first responders, healthcare workers, grocery store clerks, neighbors, and strangers around the globe.
Meanwhile, the kids are all right. That is to say that the teenagers I have been speaking to over the past 3 weeks, in my clinic and private practice, have had a much different experience with covid19 compared to their parents and most other adults on the planet, who are watching too many hours of CNN and daily White House briefings, and stocking-up on toilet paper while working from home (for those fortunate to be employed). Nearly every teenage I have spoken to in my therapy sessions has little to no worry about catching covid19. They have not been affected personally, nor have any other their family members or friends tested positive.
Remarkably, families are getting along rather well with one another, despite closed quarters. I am hearing complaints of Boredom, missing real contact with friends, and lamenting the loss of graduations, proms, and rites of passage that emerge towards the end of every schoolyear. More specifically, teens are finding it hard to get and stay motivated to complete online classwork, recognizing that attending school offers structure and interactive learning which promotes motivation and follow-through.
This is in contrast to teens struggling with anxiety and depression related to academic and school-related social stressors, who are reporting a reduction in their mental health symptoms as a result of some of the ease associated with online coursework that allows them to work at their own pace. These teens also no longer have to suffer the slings & arrows of social drama that once triggered their depression and anxiety.
Then there's the kids with ADHD who are actually thriving academically with online coursework, as they no longer have 30+ distractions sitting around them in every class period. Many teens with ADHD, now have more active 24/7 parent supervision and direction which focuses their time and efforts, allowing them to complete work more quickly leaving them with a new sense of competence.
In our clinic, we have seen the # of new child and teen patient intakes plummet during the past 3 weeks. This of course, may be due to shelter in-place, but it may also be related to a overall reduction in stress for most teens living in the San Francisco East Bay.
Finally, another strange but wonderful acknowledgement I am hearing from most teens is that while they are relying on their cell phones, Chrome Books, and PS4s, they are also becoming more and more bored with screentime, screen activities, and social media. They, like most adults I know, have come to forcibly realize the power of real human interaction – hanging out with  a group of friends, going to the movies, the mall, restaurants, and other social hangs. My hope is that once we are on the other side of coronavirus, we will all embrace one another in a new way, and nurture and cherish all the things that we have taken for granted for so long.